A suitable washing machine could make a massive difference in comfort, effectiveness, and resource conservation. Today's households can only function with washing machines. Current industry leaders Bosch and LG stock washing machines suitable for various needs and budgets.
It's normal to feel overwhelmed by all the options while shopping for a new washing machine. Should you go with Bosch, the German company known for engineering and quality? Or LG, with its modern conveniences and sleek design.
Bosch vS LG Washing Machine
In this post, we'll compare the two brands in great detail, considering functionality, features, aesthetics, cost, and user feedback. You ought to know with certainty by the end of the essay which brand is best for your home. Let's explore the Bosch vs. LG washing machine debate without further ado.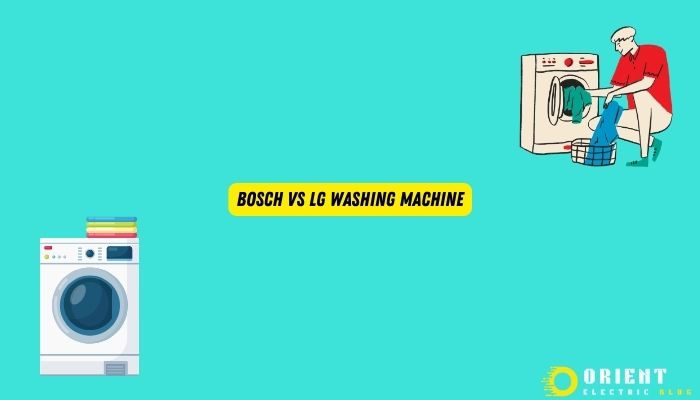 Brand Summary:
Before delving into the intricacies of each brand's washing machine, let's look at the companies first. Both Bosch and LG are reputable companies with a significant presence in the market for household appliances.
German corporation Bosch has been operating for more than 130 years. The business has a reputation for dependability and longevity and is renowned for its innovative products and high-quality engineering. Bosch manufactures a variety of home appliances, including refrigerators, dishwashers, and ovens, in addition to washing machines.
The South Korean business LG, on the other hand, has been around since 1958. The company has established itself as one of the top manufacturers of household appliances in the globe because of its cutting-edge technology and stylish designs. LG manufactures cell phones, televisions, other devices, and washing machines.
Despite having similar reputations for quality and innovation, Bosch and LG take slightly different approaches to the washing machine market. Bosch places a premium on efficiency and dependability, whereas LG is more concerned with innovation and style. The following sections explore how these variations manifest in the two brands' washing machines.
Performance and Features:
Performance and features are two of the most crucial things to consider regarding washing machines. First, let's compare how Bosch and LG fare in these categories.
Performance:
Bosch washing machines are renowned for being reliable and effective. The company's EcoSilence Drive system, which uses a brushless motor to lessen noise and boost durability, is a common characteristic of several models. Bosch washing machines frequently score highly for energy efficiency, using less water and power than some competing models.
Meanwhile, LG washing machines are renowned for their potent cleaning abilities. Numerous models have the business's TurboWash technology, which expedites cleaning by using high-pressure jets. Additionally, LG washing machines frequently come with various wash cycles and options, enabling customers to tailor their washes to their specific requirements.
Features:
Bosch and LG provide various options to improve the washing experience and performance. Here are a few instances:
Bosch: The VarioPerfect function, included in many Bosch washing machines, enables customers to select between fast and energy-efficient cycles. Additionally, some models have an anti-vibration system that lessens noise and vibration.
Top 2 Best Bosch Washing Machine
Bosch 7 kg 5 Star Inverter Fully Automatic Front Loading Washing Machine (WAJ2416SIN, Silver)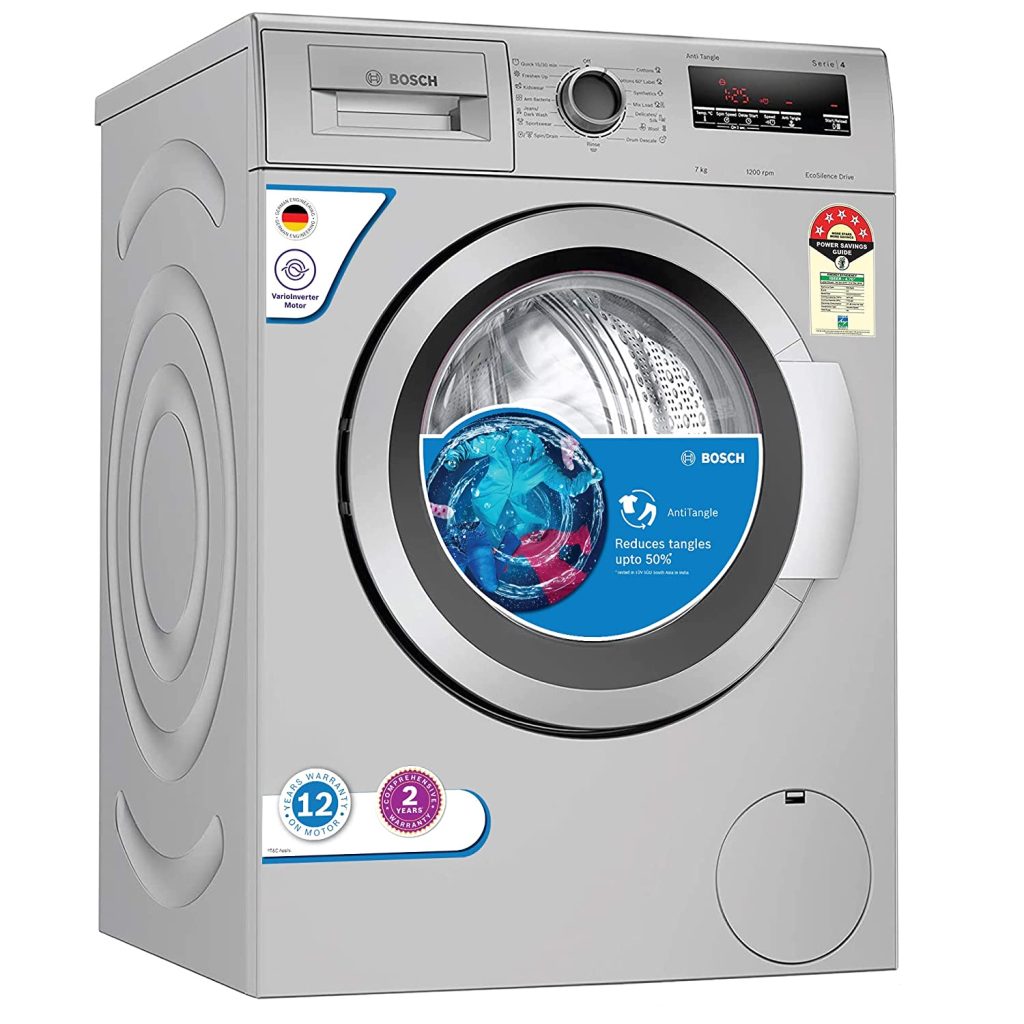 Bosch 6.5 Kg 5 Star Fully Automatic Top Load Washing Machine WOE651D0IN (Dark Grey)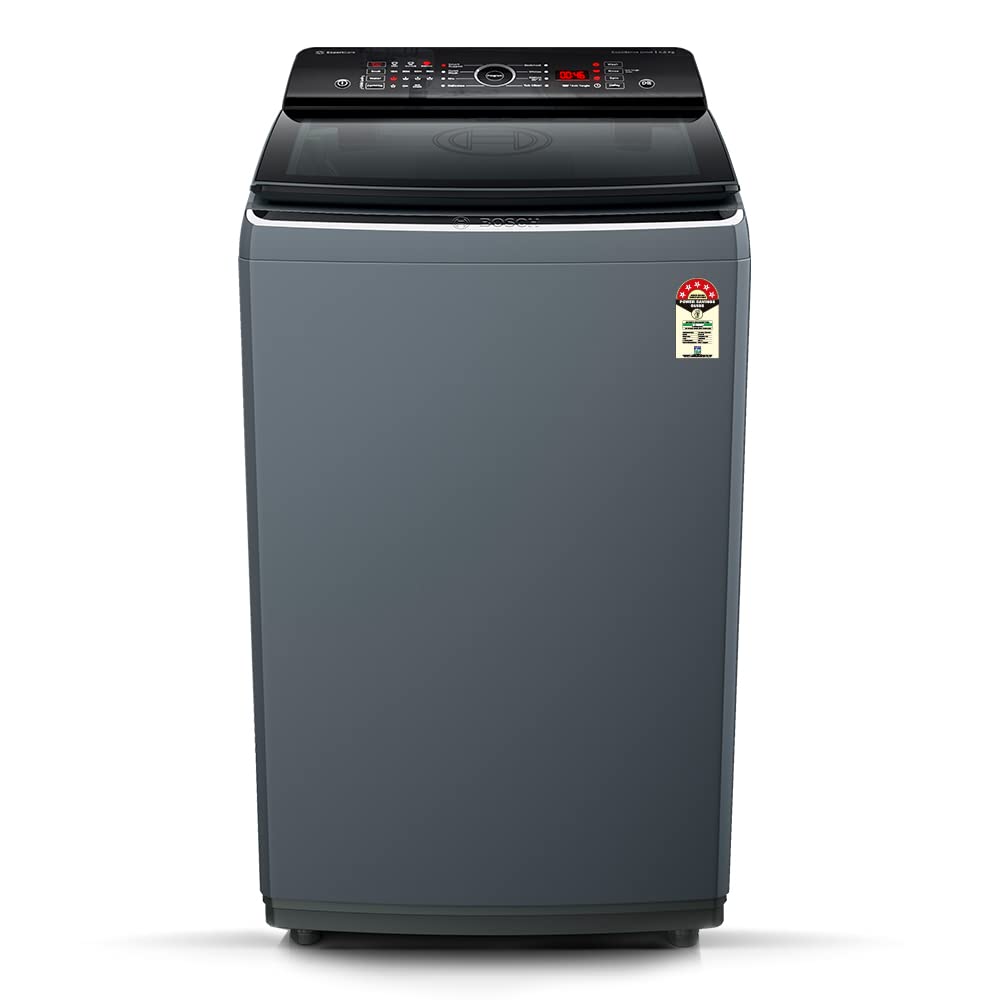 LG: A SmartThinQ app is available for several LG washing machines, allowing owners to manage and check on their appliances from a smartphone. A cycle called Allergiene on some models uses steam to wash away allergies from clothing.
Top 2 Best LG Washing Machine
LG 7 Kg 5 Star Inverter Touch Panel Fully-Automatic Front Load Washing Machine (FHM1207SDM)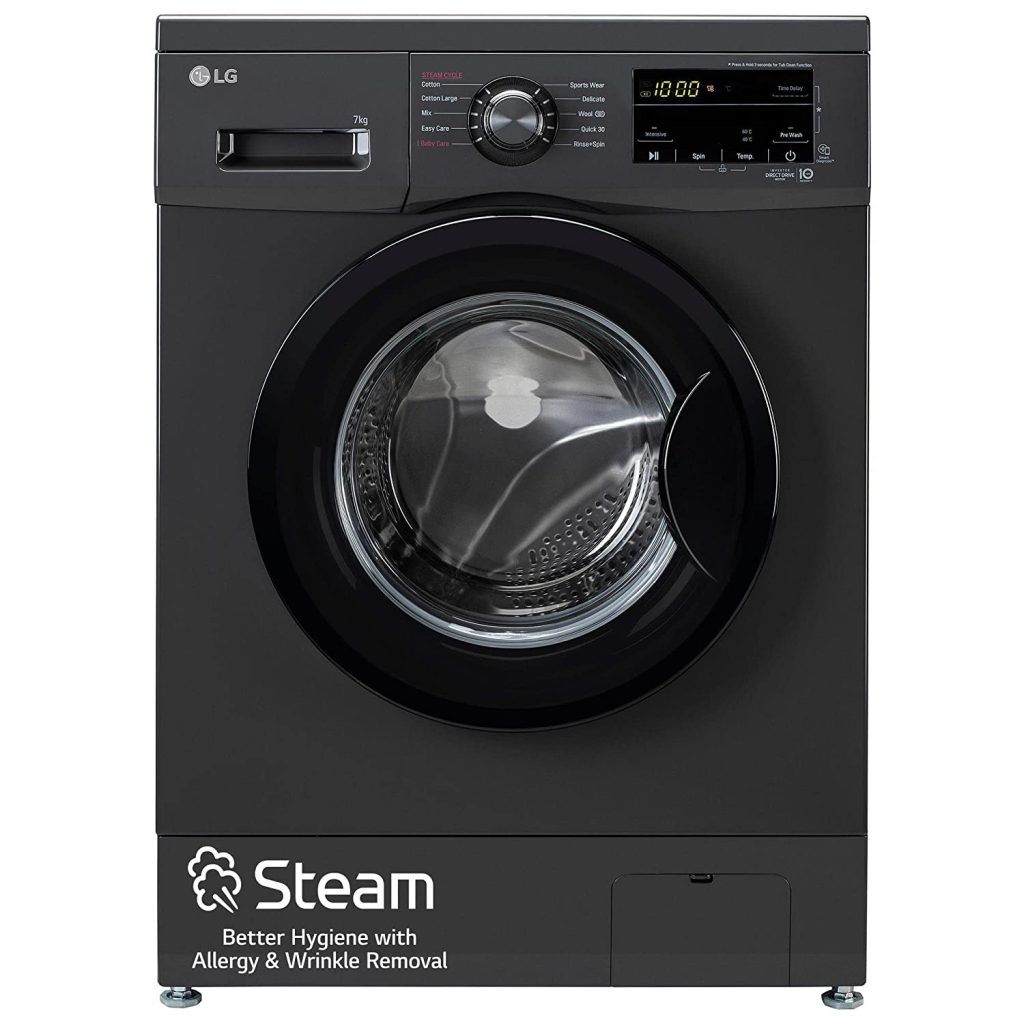 LG 6.5 Kg 5 Star Smart Inverter Fully-Automatic Top Loading Washing Machine (T65SKSF4Z)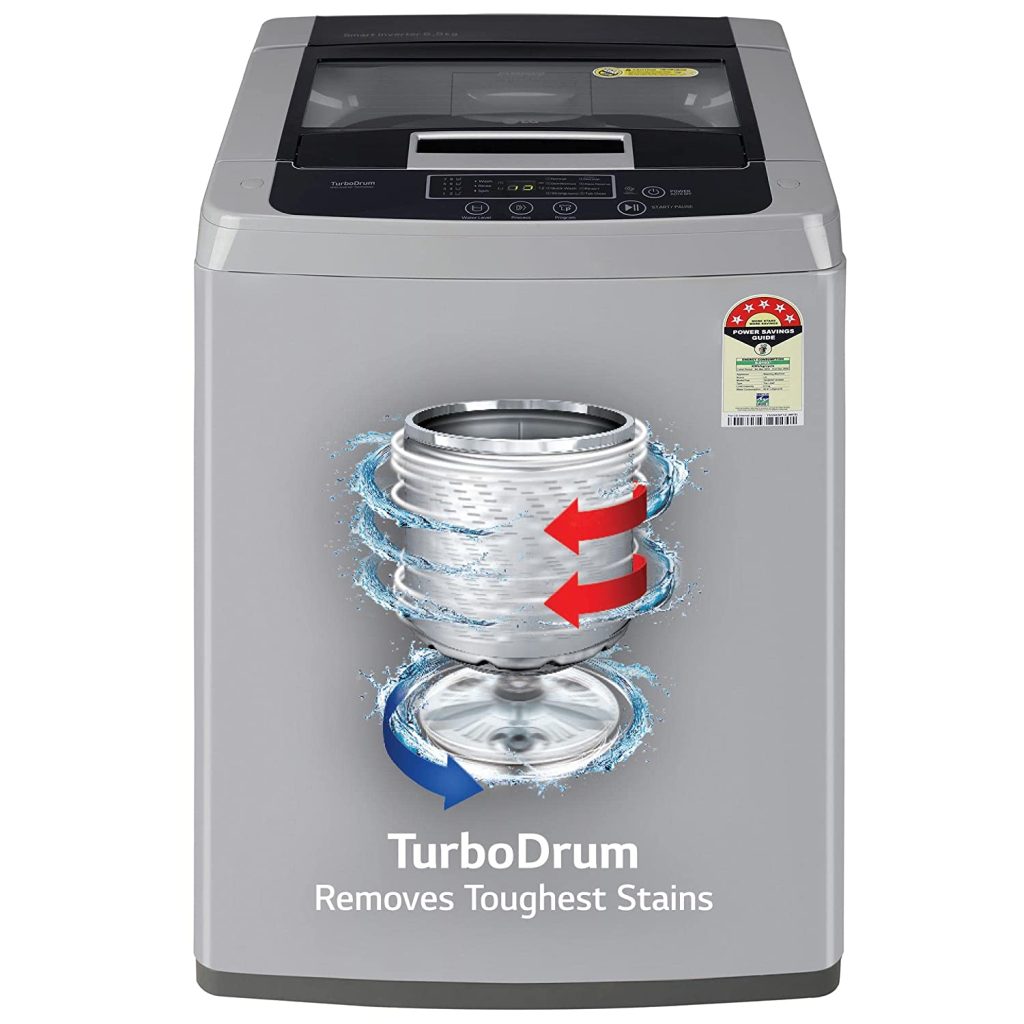 Overall, both Bosch and LG provide a variety of features and performances to meet various demands and tastes. Bosch may be the better option if efficiency and dependability are your top priorities, whereas LG may be better if cleaning power and customization are your top priorities.
Design and Fashion:
Consider the washer's appearance before buying. Although it might not affect how well the machine works, it might affect how well the rest of your decor harmonizes with it.
Bosch washing machines are renowned for their sleek, modern appearance, and many models have a minimalist aesthetic. Bosch offers a selection of color and finish options to accommodate a wide range of consumer aesthetic choices, including white, silver, and black stainless steel.
The elegant design of LG washers is well known. Integrated control panels and futuristic glass doors are a couple of variations. In addition, LG offers a selection of finishes and colours, including graphite steel and black stainless steel.
Ultimately, whether you choose Bosch or LG in terms of style and aesthetics will depend on your personal preferences. While LG might be a better choice if you prefer an original and striking design, Bosch might be better if you prefer a modern and minimalist aesthetic.
Value and Price:
When making a purchase, price is a significant factor to consider. Bosch and LG each have a wide range of models available at reasonable prices, so there should be something to suit most budgets.
When compared to LG washing machines, Bosch models typically cost more. Bosch's premium offerings include various advanced features and technologies contributing to the brand's prestige.
Bosch washing machines are typically more expensive than LG washing machines. This is partially attributable to LG's vast selection of devices at various prices, from low-cost alternatives to high-end models with cutting-edge capabilities.
Both Bosch and LG provide a good return on investment in value. Bosch washing machines may cost more upfront, but they frequently have better longevity and efficiency, which can help you save money over time. Meanwhile, LG washing machines are a fantastic option for individuals on a budget because they provide a variety of cutting-edge features at a more reasonable price point.
Your objectives and budget will ultimately determine which of Bosch and LG is the better overall value. Bosch will be a better option if you're ready to spend more money on a high-end machine that will endure for years. LG might be a better alternative if you are searching for a more reasonably priced device with excellent features.
Support for Customers and Warranties:
When selecting a washing machine, it's crucial to consider customer service and warranty. Bosch and LG provide dependable customer service and warranties, but there are some distinctions to be aware of.
One of the essential components of Bosch's washing machines, the EcoSilence Drive motor, comes with a 10-year warranty. The company also provides a standard 2-year warranty on additional components and labor. Additionally, Bosch has a reputation for providing excellent customer service, with many clients expressing satisfaction with the company's staff.
With an additional warranty, LG's standard 1-year warranty on washing machines can be extended to 3 years. Numerous clients attest to LG's strong reputation for responsive and helpful customer service.
Ultimately, your priorities will determine whether you choose Bosch or LG for customer assistance and warranty. Bosch might be a better option if you value a more extended guarantee on essential parts and a stellar reputation for customer service. LG might be a better option if you are okay with a basic warranty and want to save money on your device.
Conclusion:
Bosch and LG provide high-quality washers with different features and costs, making them hard to select. Choose based on performance, energy efficiency, design, price, and customer service.
Bosch washers may be more efficient. Bosch washers enhance performance, energy efficiency, and water conservation with EcoSilence Drive, VarioPerfect, and ActiveWater.
LG may be perfect if you want a cheap washing machine with a modern design. LG washing machines distinguish from TurboWash, Steam Technology, and SmartThinQ. Bosch vs LG Washing Machine? Money and priorities. This article's factors can help you choose a washer.